Ever dreamt of visiting Japan?

Maybe you're coming here for the 2019 Rugby World Cup or the 2020 Tokyo Olympics?

Concerned that you don't speak the language?

One of the major considerations with travelling in Japan is the inscrutable Japanese language.

A seemingly incomprehensible, often kaleidoscopic, barrage of cryptic symbols awaits the foreign traveller who doesn't speak or read Japanese.

I've been exploring Japan since 2000 - and I still can't speak the language. (Shameful, I know.)
From the northern wilderness of Hokkaido, via seldom seen islands like Sado and Shodoshima, down to the subtropical paradise of Okinawa and the Yaeyama Islands, I've travelled in the major cities and well off-the-beaten-path.
And I've picked up plenty of tips along the way.
If I can do it, so can YOU!

I've distilled 19 years of my experience into this ebook for you.

This practical Guide and Workbook covers all the essential basics you need to ensure your first (or next) trip to Japan is as Amazing as you deserve it to be.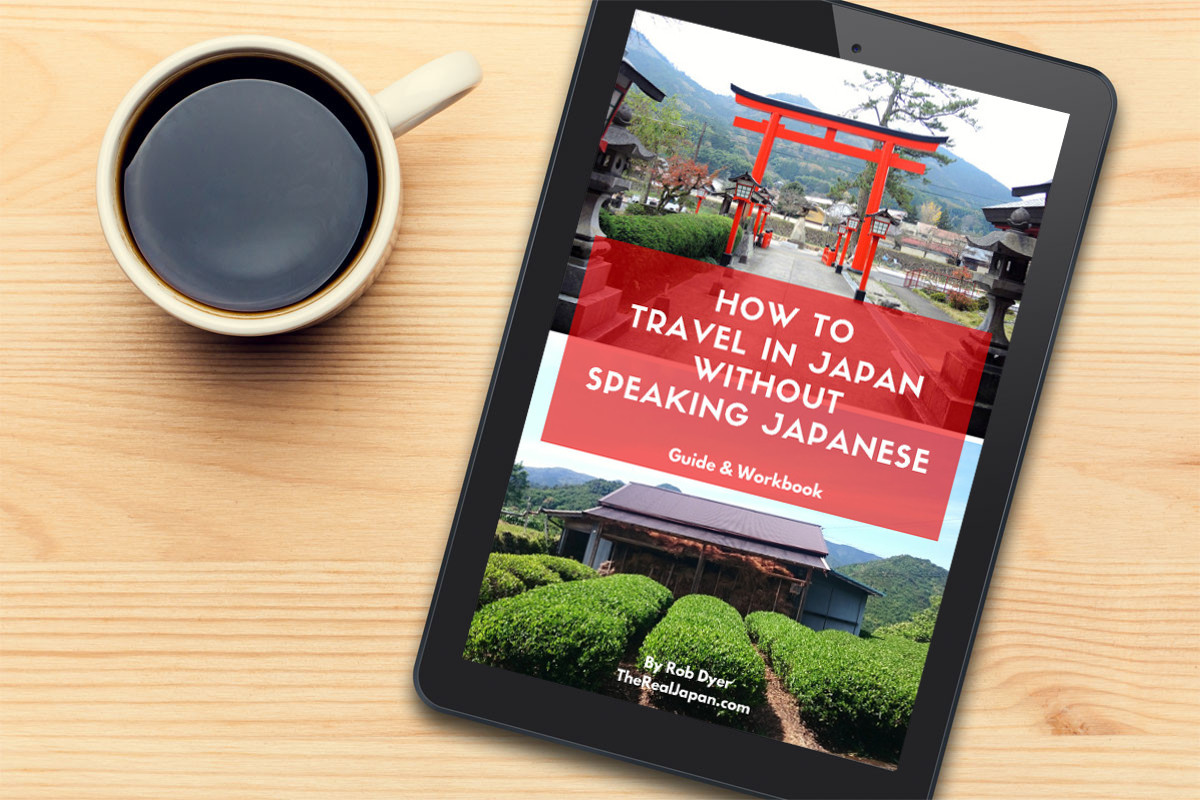 This 56-page ebook contains:
5 Self-paced, pre-trip planning Exercises
Chapters include:

Using Public Transport -

Airports, Japan Rail Pass (JR Pass), Shinkansen (bullet trains), JR & Private Local Trains, Seat Reservations
Using Buses, Riding Trams, Taking On The Tokyo Subway, smart travel (IC) cards


12 Recommended Japanese Translation apps
8 Recommended Japan Travel apps

Basic Essential Japanese Phrases
Eating Out, Money, ATMs and Banks

SIM Cards & Wi-Fi Rental
Pre-Planning Key Travel Connections and Booking Accommodation
Making The Most of Japanese Tourist Information Offices
Japan National Tourism Organisation (JNTO), Japan's Tourist Information Center (TIC)
Government Initiatives To Make Travel Easier For Foreigners
Travelling Off The Beaten Path
Body Language, Asking For Assistance, Using A Japanese Phrasebook
English Language Tours
+ more!
Exercises include:

What Do You Want From Your Trip?
Taxi Checklist
Key Travel & Accommodation
Language Solutions List
Your Resources
PLUS:

Links to online resources
Further reading
Access to Japan tours with English-speaking guides
Designed to be printable and used digitally
Interactive PDF format compatible across all your devices
This current price will be increasing in a few days.
This is your LAST CHANCE to get it at this low rate!



Pay with PayPal or Credit Card
Download Instantly
No Risk, No Quibble 30-Day Money-Back Guarantee!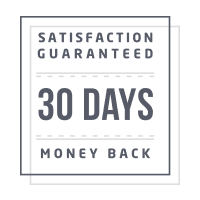 Click the Download Now button below.

I'm looking forward to helping you travel in Japan without speaking Japanese.

Rob Dyer
The Real Japan