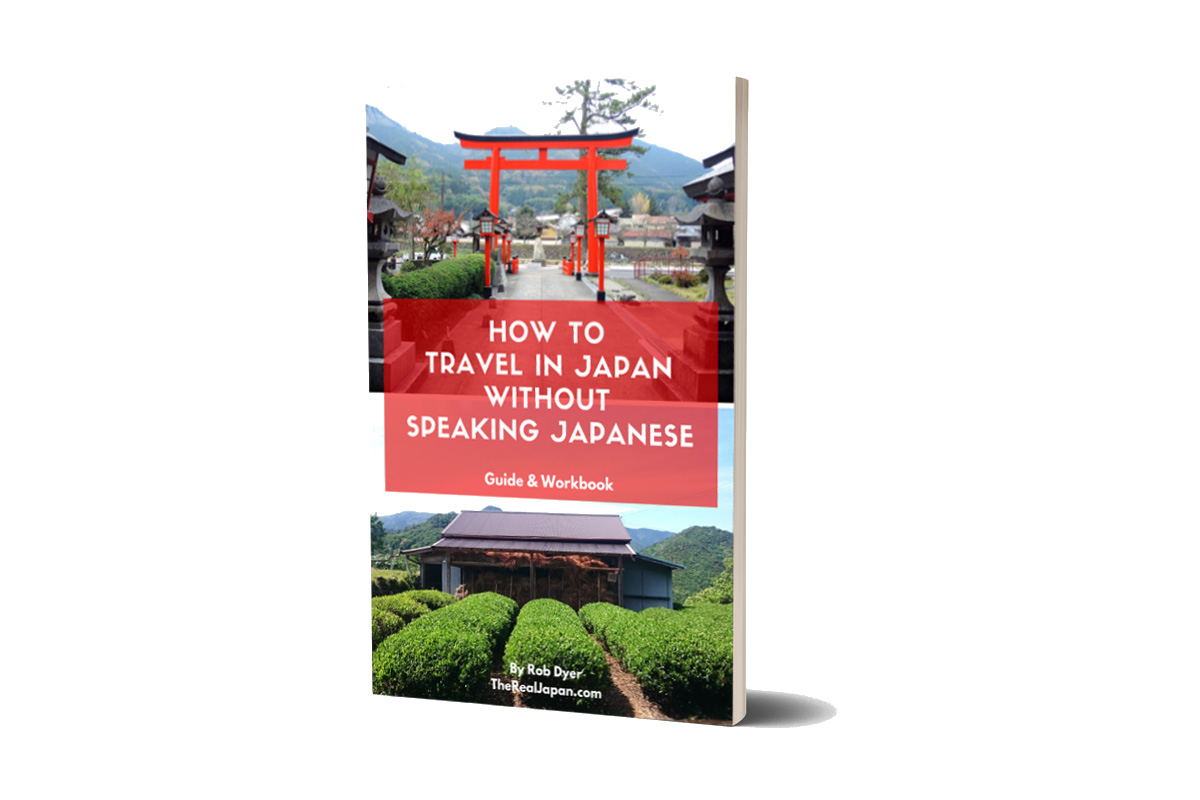 Maybe you're coming here for the 2019 Rugby World Cup or the 2020 Tokyo Olympics?
One of the major considerations with travelling in Japan is the inscrutable Japanese language.
Japan is like no other country on Earth. It's easy to feel like an alien when you come here.
A seemingly incomprehensible, often kaleidoscopic, barrage of cryptic symbols awaits the foreign traveller who doesn't speak or read Japanese.
I've been exploring Japan since 2000.
From the northern wilderness of Hokkaido, via seldom seen islands like Sado and Shodoshima, down to the subtropical paradise of Okinawa and the Yaeyama Islands, I've travelled in the major cities and well off-the-beaten-path.
And I've picked up plenty of tips along the way.
If I can do it, so can YOU!
I've distilled 19 years of my experience into this ebook for you.
This practical Guide and Workbook covers all the essential basics you need to ensure your first (or next) trip to Japan is as Amazing as you deserve it to be.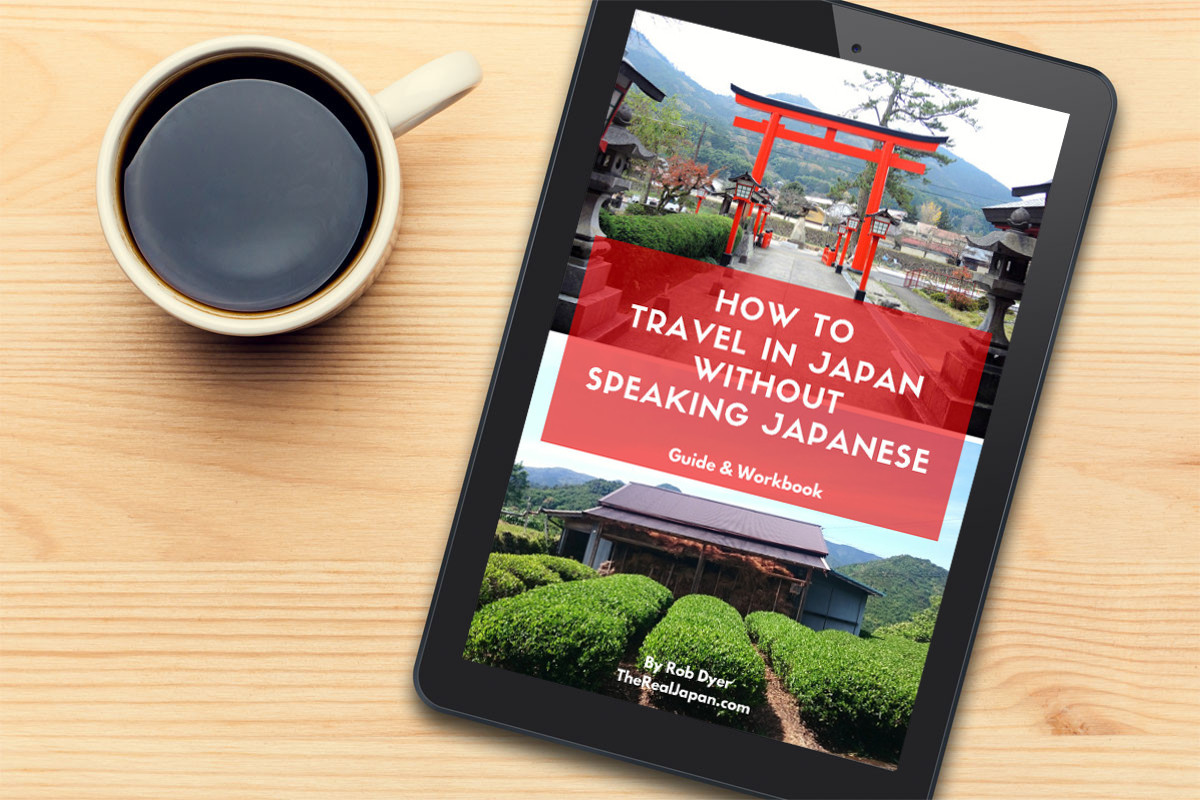 Recently updated, my 56-page ebook contains:
5 Self-paced, pre-trip planning Exercises -
These are designed to help you pre-plan your trip and to identify possible areas of difficulty, and provide you with the tools or resources you need to overcome any travel challenges you will face.
Here's just some of the benefits you get:
Using Public Transport - Japan's public transportation is among the very finest. Japan's world famous shinkansen bullet trains are a fantastic travel option. And the Japan Rail Pass could be just the ticket you need. A large part of my book is dedicated to providing you with the best information and tips so you'll know in advance what modes of transportation will best suit your needs.
Topics covered include:

Airports, Japan Rail Pass (JR Pass), Shinkansen (bullet trains), JR & Private Local Trains, Seat Reservations
Using Buses, Riding Trams, Taking On The Tokyo Subway, smart travel (IC) cards
Ride Japan's incredible bullet trains
11 (free) Japanese Translation apps - Speaking Japanese is the single biggest challenge you'll face when travelling in Japan. So I've included 11 Japanese translation apps, both for Android and Apple phones. You won't need them all (!), but I've recommended 11 so there will be at least one or two that you will get great use out of. Bonus: All of these are FREE to use!
32 Key Travel Words/Phrases - Knowing a few basic words and phrases in Japanese can transform your experience of the country. Based on decades of travel, I've included the 32 key words/phrases so you can get a deeper, more rewarding experience of The Real Japan.
8 Recommended Japan Travel apps - Armed with a small set of well-chosen travel apps will reduce your need to speak Japanese, making travelling in Japan a whole lot easier and more enjoyable.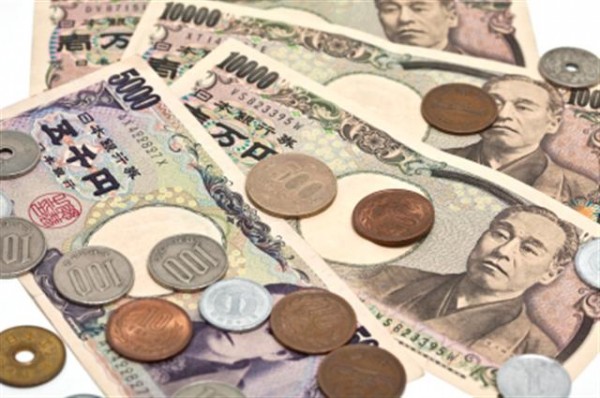 Travel safely with cash
Money, ATMs and Banks - Japan is still very much a cash-based society. I'll help you how to plan to travel safely with plenty of cash on you at all times, and how to get more cash when you need to, and when you can use credit cards.
Eating Out - Tips so you can choose and savour Japan's incredible food.
SIM Cards & Wi-Fi Rental - So you can keep in touch with family and friends in Japan or back home, I include my recommended Wi-Fi router to rent and SIM cards to buy.
Pre-Planning Key Travel Connections and Booking Accommodation - will make life a lot easier. Allowing you to focus more on the experience, in the moment, instead of worrying about not knowing when your connecting train leaves.
Making The Most of Japanese Tourist Information Offices - run local sightseeing coupon schemes that foreign tourists can take advantage of for free. These offer discounted entry to many local sights, museums, transportation, etc. and often come with their own maps.
Japan National Tourism Organisation (JNTO), Japan's Tourist Information Center (TIC) - offer detailed and comprehensive tourism information for all of Japan.
PLUS:
Travelling Off The Beathen Path

Body Language, Asking For Assistance, Using a Japanese Phrasebook (and my recommended books)

English Language Tours

& more
EXERCISES:
5 Pre-trip planning exercises designed to ensure you're organised in advance instead of worrying and trying to sort out issues while you are travellling. These include:
What Do You Want From Your Trip?
Taxi Checklist
Key Travel & Accommodation
Language Solutions List
Your Resources
BONUSES:
Links to online resources
Further reading
Access to Japan tours with English-speaking guides
Designed to be printable and used digitally
Interactive PDF format compatible across all your devices
Pay with PayPal or Credit Card
Download Instantly
No Risk, No Quibble 30-Day Money-Back Guarantee!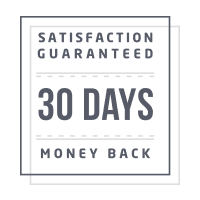 Click the Download Now button below.
I'm looking forward to helping you travel in Japan without speaking Japanese.
Rob Dyer The Real Japan