As much as the internet, and phone apps, are a godsend to researching a trip to Japan, for many people, me included, there's still nothing quite like having a trusty, print guide book in your hands when travelling.
But just how do you choose the best travel guide to Japan?


Selecting the best guide for you is a little like choosing your ideal partner, or your favourite album of all time – it's a very personal thing!


Some of us absorb information when it it presented visually, others prefer to read detailed text, whilst many prefer a combination of the two.

Whichever style you prefer, here's The Real Japan Ultimate Checklist to Choosing The Best Japan Travel Guidebook...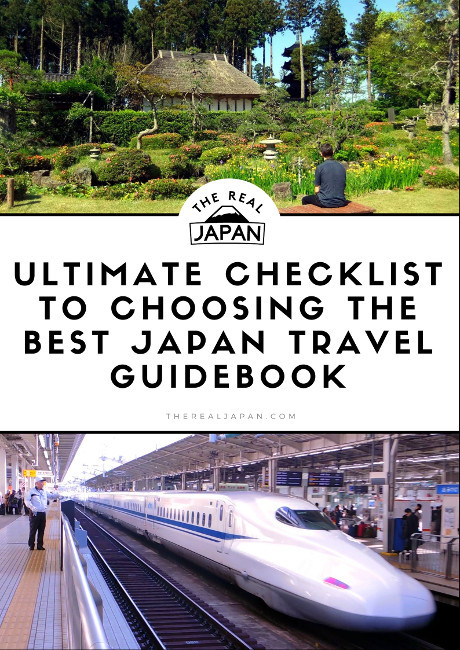 This 3-page guide and checklist includes:
Choosing a publisher
Searching widely
Using Amazon's 'Look Inside' feature
Size
Weight
Cost
Longevity
Frequency of publication
+ bonus feature!

PLUS:

Designed to be used both digitally and printable
Interactive PDF format compatible across all your devices